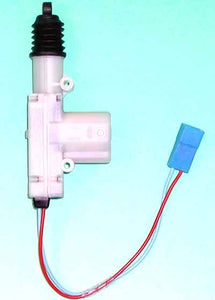 2 Wire MES motor only
Wolfelec door lock motors are manufactured in Switzerland by MES/CEBI to the highest 'original equipment' quality standards. Please do not confuse or compare these to the many inferior Chinese made imitators. These are the professionals choice when you want to fit and forget a door lock motor that will usually last the life of the vehicle.
The MES factory is in Switzerland.
Certification to ISO9001, ISO4001, ISO TS 16949.